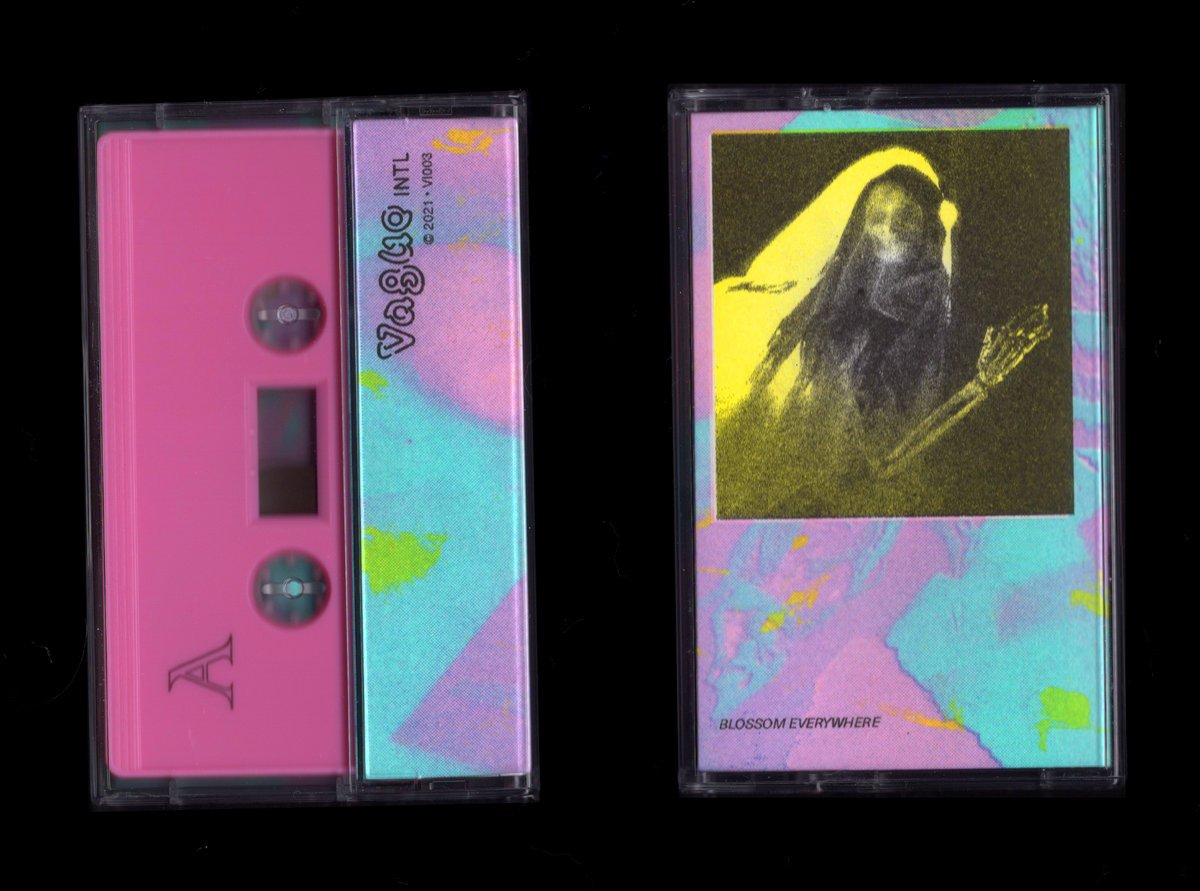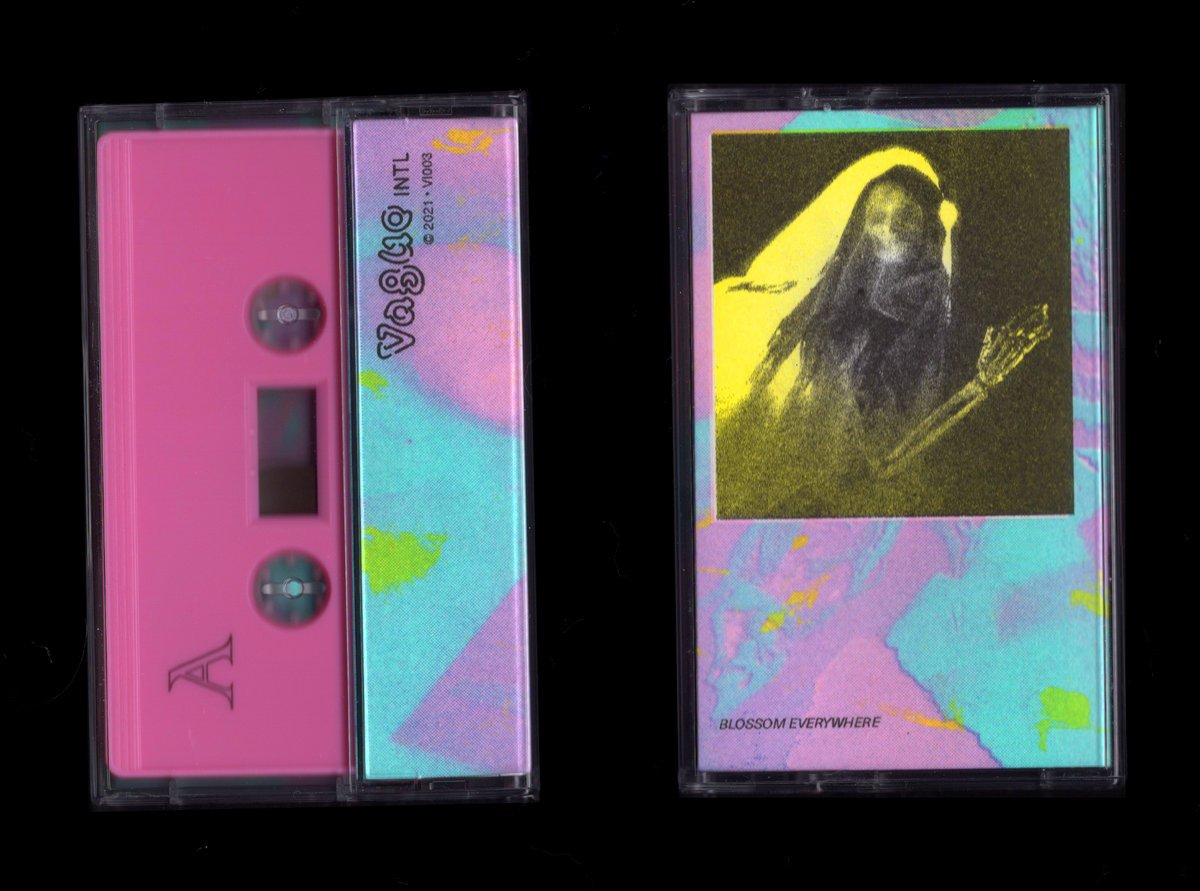 Kim's Spirit — "Blossom Everywhere" cassette
$10.00 / Sold Out
Pro-dubbed, pink shell cassettes with black imprint. Edition of 150. Risograph j-cards. Design by Lee Noble. Vague Int'l. logotype designed by Mary Smudde. Four-color risograph printing.
"Beautiful and spare like curling smoke" —Longform Editions
"Find yourself in a night garden alive with generative melodies, sighing tones, and field recordings that conjure the slow glistening slide of a snail along a pathway of grass 🌙🌿sensitive atmospheric percussive cut ups add further velvet texture" — Commend
Kim's Spirit is Lee Noble. Synthesizer, sampler, and field recordings performed and recorded in St. Paul, MN, Shafer, MN, and at Mildred's Lane in Pennsylvania, 2020. Mastered by Ryan Weber.
Originally released in December 2020 as part of digital charity label A Red Thread. This cassette edition has one additional track, and a different playing order, released February 5, 2021.
VI.Nº03