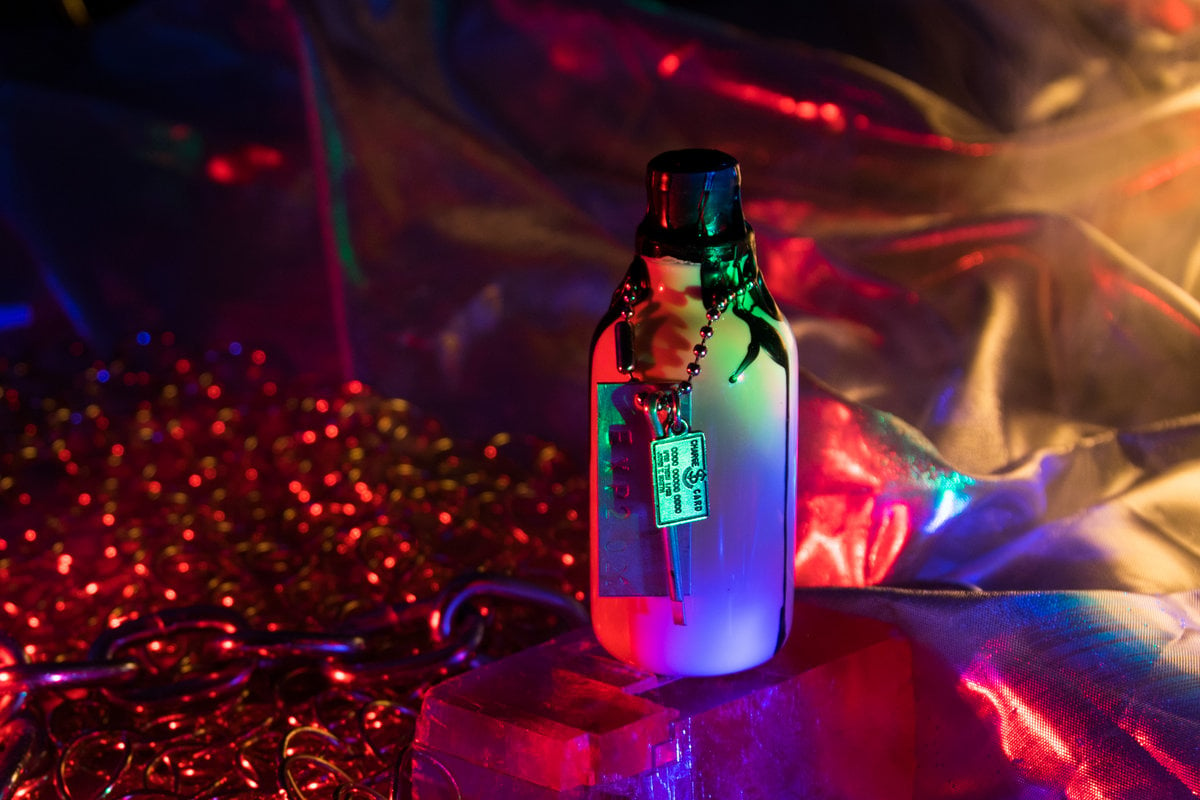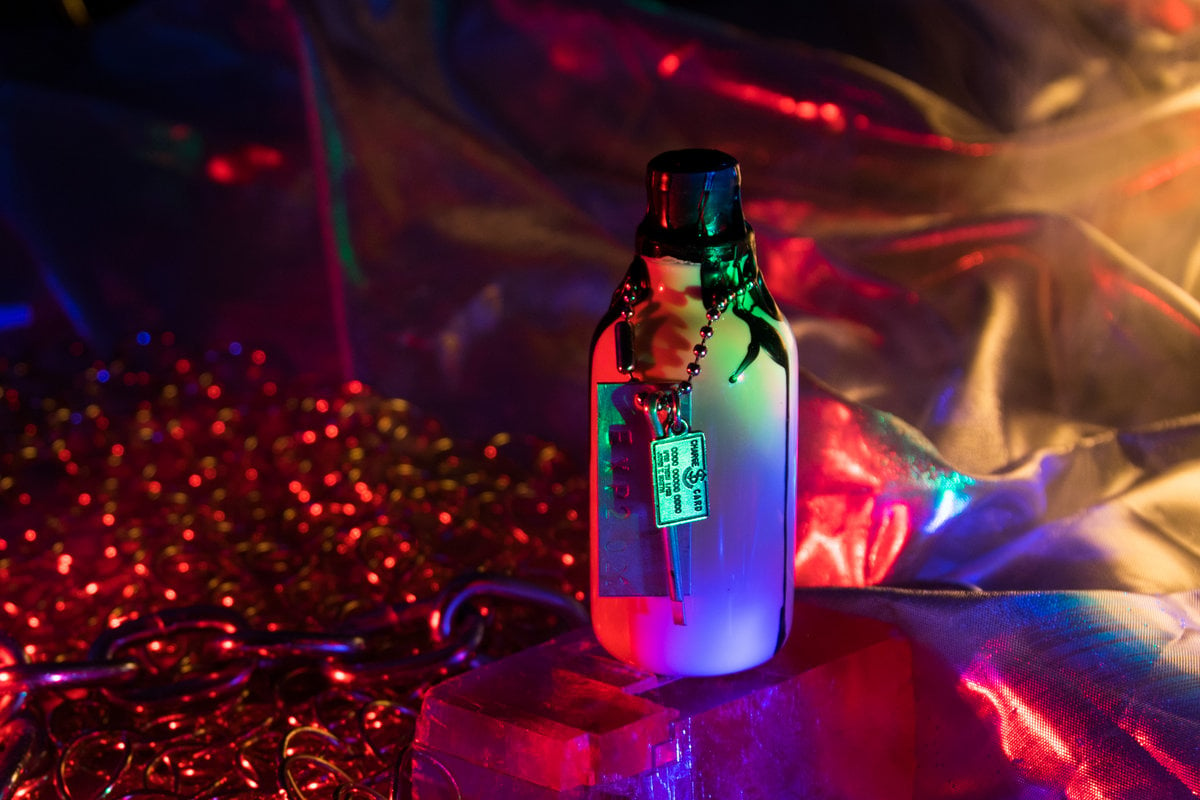 "SK2" (30ml) by Ex–Perfumes
$70.00 / Sold Out
Handmade perfume by Emma Beatrez & Lee Noble.
Notes: debt, ink and paper, crushed diamonds, lavender soap, economic collapse, stock manipulation, pepper oil, Wall Street hotel bay leaf aftershave, stimmies, pink grapefruit, $2000, broken promises.
30ml bottle. Rubber coated glass with rubber sealed cork, ball chain, punched label, applicator, and charm.
Edition of 9.
Due to stringent postal regulations we are unable to ship overseas, so this is available for NORTH AMERICA ONLY.